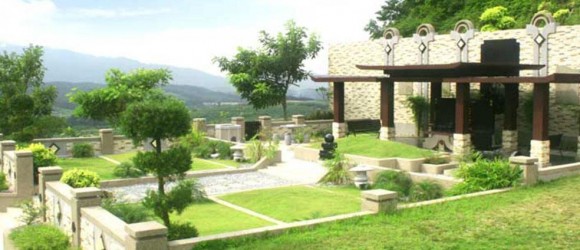 Emperor Zone
Emperor Zone is the ultimate plots with excellent Fengshui which fir for noble, rich and famous.Each plot at Emperor Zone is a symbol of the status of the purchaser and will help descendants of the purchaser to keep track of the past glory of the purchaser. It is also possible to sanctify the remains of prominent ancestors, who had long departed, by relocating the remains here as a perpetual tribute to them, with all their distinguished achievements vividly inscribed.
Zone UB
Peace Garden
Peace Garden is a landscape of artworks created over a sprawling 3 acres within the Nirvana Memorial Park, Semenyih. Designed along the lines of contemporary aesthetics and elegance, thereby creating an atmosphere of peacefulness for the resting of the departed love ones. The tranquil ambience is just perfect for keeping fond memories alive by re-creating a monument-like tomb to preserve and cherish remembrance and to honour those who rest in peace.Lee Yee musical tomb was a tribute for the remembrance of this late renowned artiste in the 70s.
Zone NB
Get In Touch With Us
Sales & Service Team
Kelvin Yim
Life Managing Director
欲知产品及殡仪服务
For information on Products and Funeral Services
Name Card
Do you have an enquiry or require assistance? Please get in touch with us or fill up the contact form below.
EMAIL US