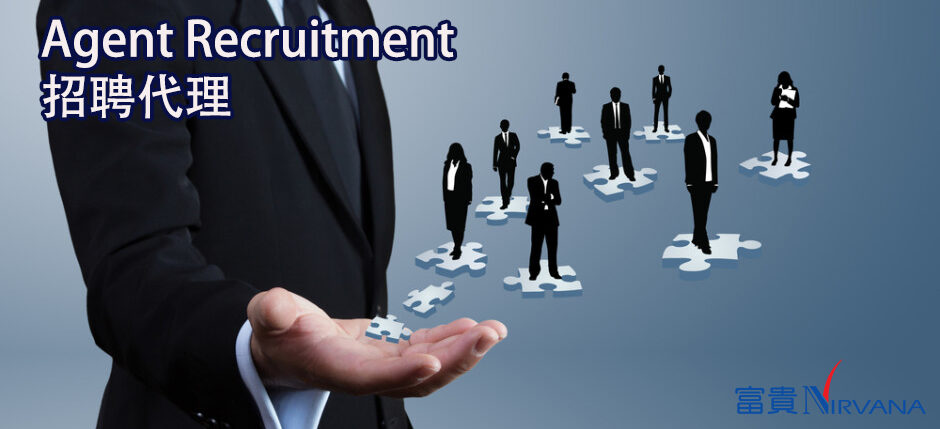 Nirvana Service Advisor / Career Recruitment
Nirvana Asia LTD (富貴生命國際有限公司) ("Nirvana") is the largest integrated bereavement care service provider in Asia. We offer premium quality burial plots, niches and tomb design and construction services in terms of design, landscaping, materials used for building and amenities, site maintenance, and customer services, as well as high quality and reliable funeral services.
We are now looking for Service Advisors within Malaysia to seek clients and customers who are in need of such services.

丰厚的佣金计划回酬
"重赏之下必有勇夫"。丰厚的佣金固然重要,问题是我们要用多久的时间去赚取?若我们有机会在一年的时间改变人生,何必去等10年20年?
富贵集团独特的佣金计划肯定让行销界惊讶,也能在一瞬间让你敢于梦想。在此,我们有信心让有梦想的你在一年的时间赚取第一桶金!
欢迎代理创业
加入条件
21岁以上
无需学历,无需工作经验
兼职或全职
必须备有自己的交通工具
处理客户咨询和提供有用的信息
拥有积极正面的心态
良好的团队精神
好的人际关系和沟通能力
 丰厚回酬
丰厚佣金 + 特别奖励金
提供职业训练
6星级外国旅游
联系我們
24/7 - 我们在这里为您服务
联系我們
地址
Level 3, Wisma Nirvana
No 1, Jalan 1/116A,
Off Jalan Sungai Besi,
57100 Kuala Lumpur,
Malaysia.