Asia's Largest Integrated Bereavement Care Provider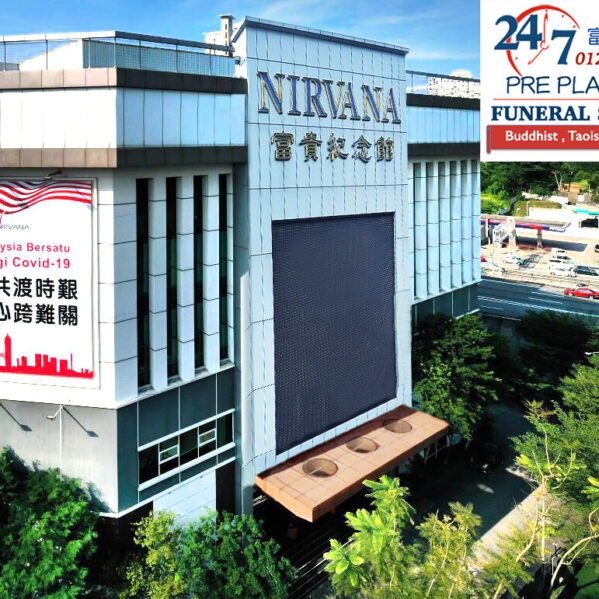 About Us
Nirvana Asia  (Company No. 245788) ("Nirvana") is one of the largest death care service provider in Asia in terms of contract sales, revenue and land bank, which is defined as land we own or manage that is intended for sale as burial plots, in 2013, according to Frost & Sullivan.*The professional team of Nirvana has earned the goodwill as a role model for their diligence and dedication. Their tireless efforts paid off handsomely as affirmed by the accolades won by the group. We have earned numerous awards and recognitions over the years, such as "Asia's Outstanding Brand in Funeral Services Industry" and "Asia's Outstanding Award in Multi National Expansion" at the 2012 Asian Funeral Exhibition (AFE) Awards.*
Our Vision
Our vision is to be a caring and responsible organization. We are committed to providing quality service to clients with personal care and attention.
Our Mission
To demonstrate the highest degree of professionalism while assisting clients and their family members at the pivotal times of their lives. To exercise our responsibility as an industry leader by setting a high standard of services, safety and fair business practices.
Nirvana Asia Branches
Visit Our Nearest Branches
富贵殡仪套装Nirvana Funeral Package
Best Care & Service Packages To Help You Through This Difficult Time
Nirvana Asia Products
Burial Plot - Columbarium - Ancestral Tablet - Pet Memorial Garden
Get In Touch With Us
Sales & Service Team
Kelvin Yim
Life Managing Director
欲知产品及殡仪服务
For information on Products and Funeral Services
Name Card
Do you have an enquiry or require assistance? Please get in touch with us or fill up the contact form below.
EMAIL US