Nirvana Center KL Columbarium
Buddhist Memorial Hall
(Columbarium)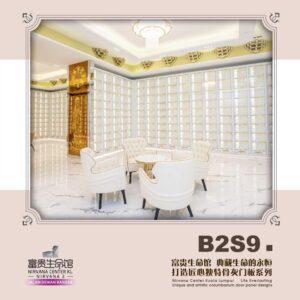 Modern Memorial Hall
(Columbarium)
Christian Memorial Hall
(Columbarium)
Nirvana Center KL Columbarium

The Only Privatization Columbarium In Kuala Lumpur City Centre
A Spiritual In The Heart Of City. Nirvana Center KL is a private five-star spiritually invigorating retreat that nourishes your soul and calms your mind.
A Gem In The Bustling City. Pre-Planning, Total Peace Of Mind.
The very design of this establishment allows for harnessing the free-flowing "CHI" from nature through the open-structure concept. Gracing the elegant grand hall are three majestic statues of the Trinity of Western Paradise, in the form of the Bodhisattva (God of Earth), Amitabha Buddha and Guan Yin (Goddess of Mercy). This is such a holy place that leads the departed to the land of Eternal Bliss while seeking blessings for posterity.
Do you have an enquiry or require assistance?
Please get in touch with us or fill up the contact form below.
Sales & Service Team
Kelvin Yim
Life Managing Director
For information on
Products and Funeral Services